Software obsolescence, a true concern
November 10, 2021
Cigref s an association representing the largest French companies and public administrations (exclusively users of digital solutions and services) which supports its members in their collective reflections on digital issues. Today, Cigref represents more than 200,000 internal employees in IT services for more than € 50 billion in annual budget.
In October 2021, this major player in the digital economy published a double report for users and digital service providers addressing the issue of software obsolescence.
It offers practices and recommendations for integrating the specific requirements of software obsolescence into the sustainable IT purchasing policy, and defines expectations for digital service providers.
Aeonics is delighted with the growing awareness of those issues within the largest digital companies. Even now, the Aeonics solution is able to respond pragmatically and proactively to issues of software obsolescence, performance and empowerment of digital solutions.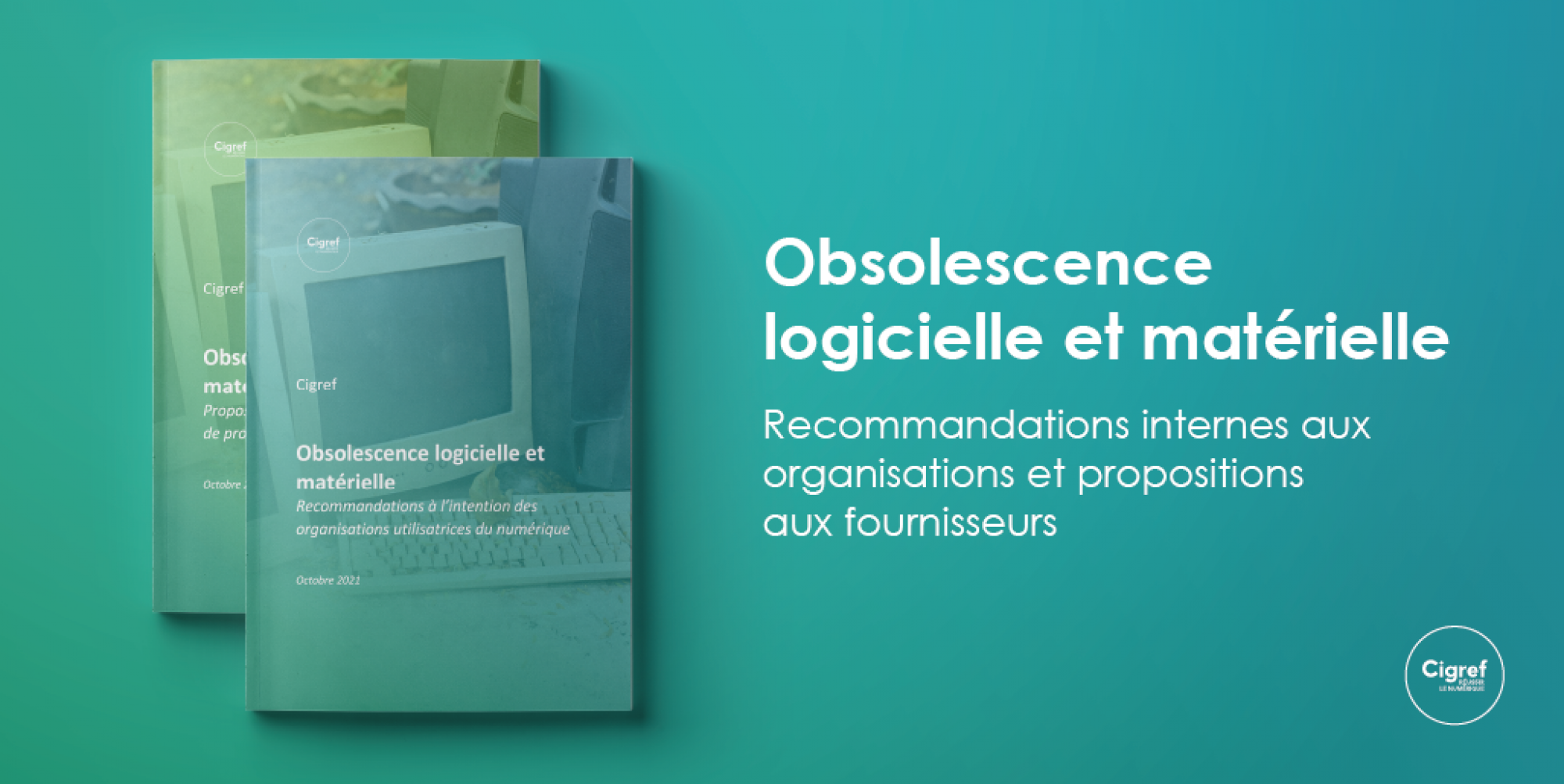 Actions and Proposals
Here are the main principles and proposals contained in the report:
Limit the effects of interdependence
The digital world is vast, the players are numerous and diverse. Manufacturers, makers and publishers create products or solutions that best meet their own needs, but what is the overall vision of the system and the interactions between the different elements it is composed of?
Cigref encourages organizations to include these elements in their calls for tenders:
Establish good eco-design practices to limit the consumption of hardware resources
Provide benefit-risk impact studies on software-hardware interdependence
Limit the hardware requirement (RAM, CPU) of software and in particular for version upgrades
Promote the modularity of the software architecture and separate the functional, security, corrective and legislative version updates
Facilitate IT system installations and migrations
Guarantee security over time
Ensuring the security of applications over time beyond software updates is becoming an environmental necessity. This requirement appears clearly in the Chaize law proposal (in France), but also in the European "Ecodesign" regulatory project.
Deep knowledge and ownership of the entire application source code is a critical need to identify security risks. The number of software dependencies and application libraries multiplies the risk of system vulnerabilities, which is why Aeonics has no external dependencies: to ensure total ownership and proper functioning of the solution.
Increase user autonomy
Publishers are called upon to further develop user autonomy in installing and configuring software.
The Aeonics solution is an essential tool that offers the possibility to configure the product entirely via ergonomic web interfaces. Users have complete control over their digital environment, which gives them complete autonomy in installing and using the software. IT departments now have the ability to offer an open and secure system to the various operational branches of their organization.
Offer recovery, repairability and recycling services
Usually associated with hardware and often underestimated, recovery and recycling are also available at the software level.
Aeonics is built around three core principles:
The software recovery policy must allow companies to be able to make a technological transition to new solutions in a simple and non-binding way. Likewise, the installation of a new system must be able to be done in a non-intrusive and transparent manner for its users.
Whether it originates from malfunctions or new use cases, the repairability of software is guaranteed by modularity and openness principles that are integrated at the roots of the software design process.
Recycling targets the adaptation and reuse of application components. The community-driven approach and sharing of modules developed by third parties make it possible to promote existing work and use cases already implemented.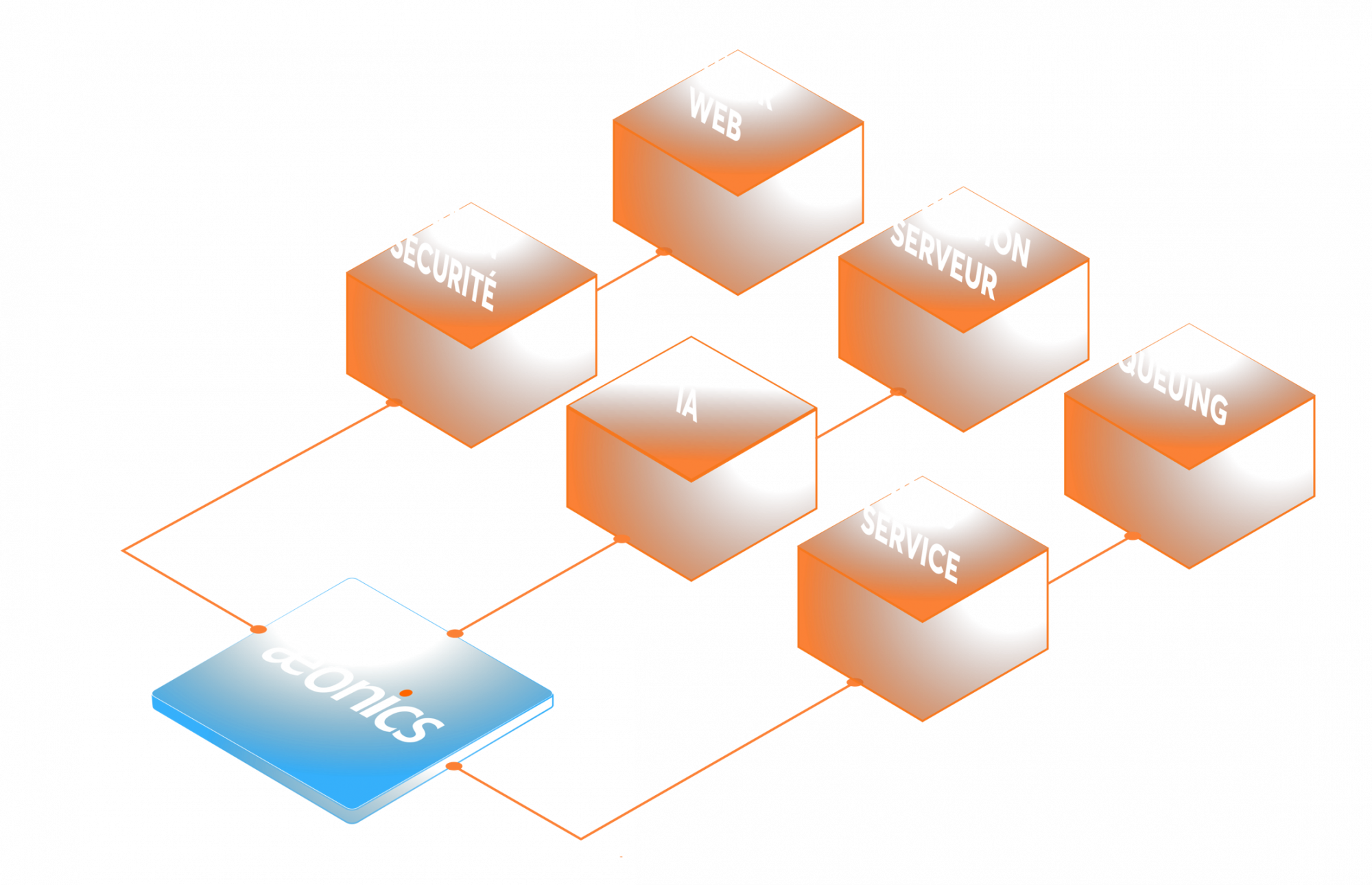 A low-tech solution targeted at performance
From its creation, Aeonics has oriented its research and development specifically towards eco-design and sustainable IT.
With a low-tech-centric approach that may seem against the tide, or life saving depending on the case, Aeonics is able to offer an extremely efficient solution, resource-sparse and very easy to manage. The modular architecture of the software functionalities allows users to never be dependent on an update, on a system, or on an application.
This is a major development in the approach and management of IT projects, the way they are deployed, and that pragmatically meets the current and future requirements of large companies and public administrations.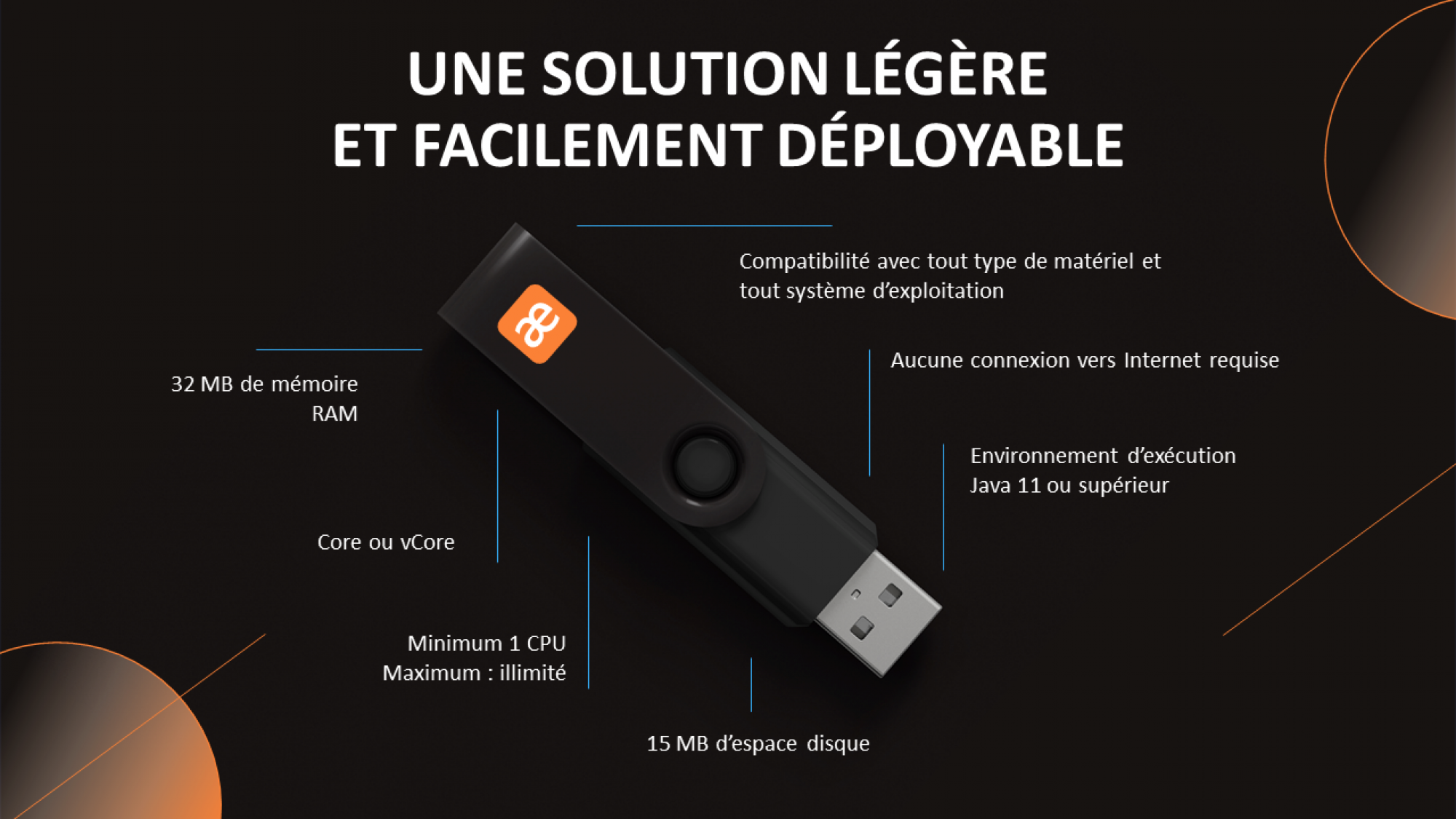 Looking beyond
Today there are repairability indices, durability indices linked to the reliability and robustness of equipment, but still too few rules or norms concerning software applications and their impacts.
As for hardware, Aeonics campaigns for the creation and promotion of metrics related to software dependencies, performance, energy efficiency and user autonomy. The earlier these indicators are taken into account in the life cycle of an IT project, the greater the levers and the more tangible the benefits.
Read more:
- Obsolescence logicielle et matérielle : recommandations internes aux organisations et propositions aux fournisseurs
- Cigref