Manage IT resources efficiently
September 29, 2021
Flashback on the event « Under the hood of Sustainable IT » with a focus on eco-design at the software level.
Aware of challenges that await us, Aeonics has been a member of the Institute for Sustainable IT since 2020. We invite you to review Simon Uyttendaele's presentation focused on software eco-design and more particularly on Backend and Middleware applications, true cornerstones of all IT projects.
In this presentation, you will find out what is going on within computer systems or applications that are usually not directly visible to end users.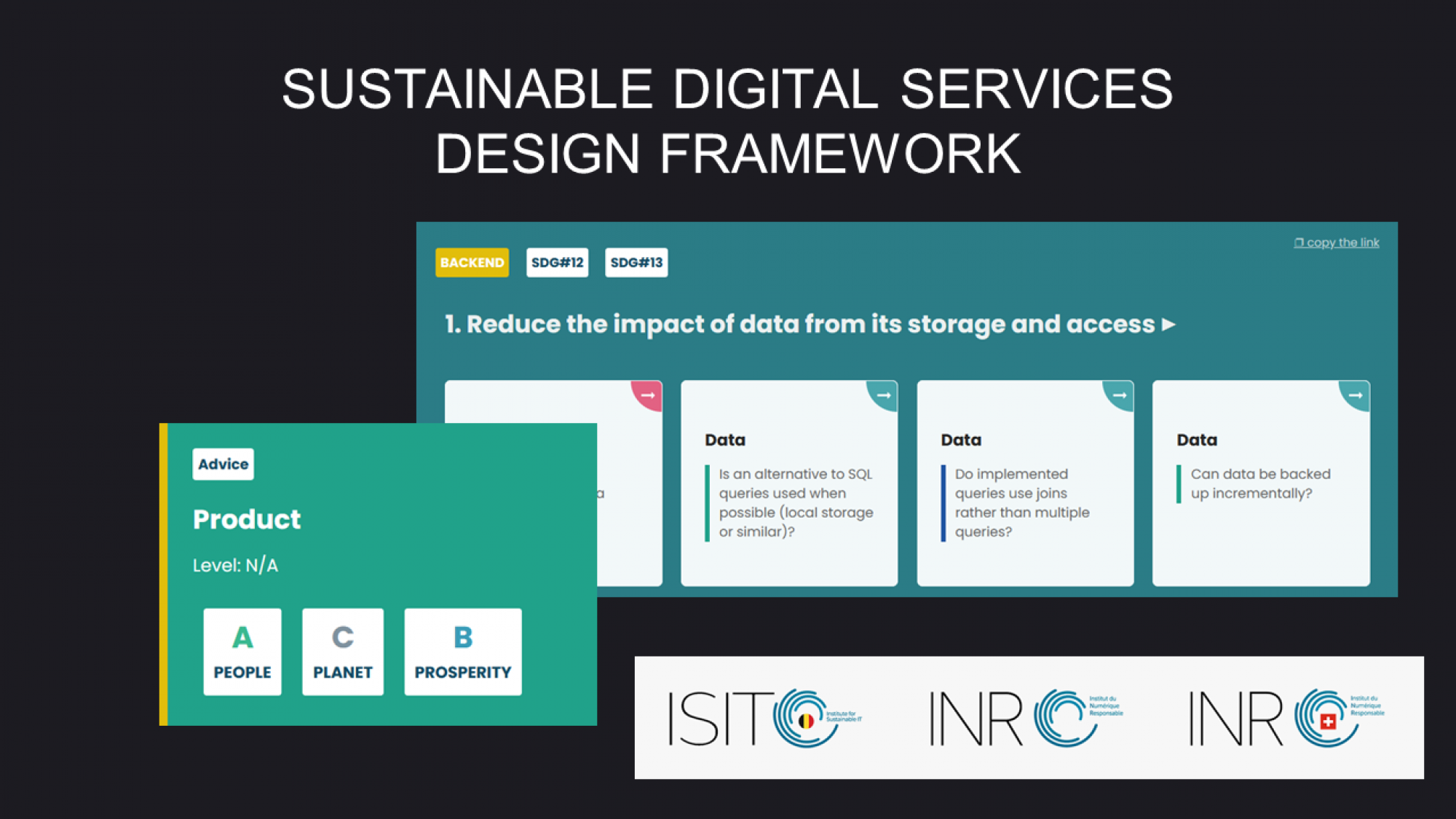 Based on the Sustainable Digital Services Design Framework created by the French INR (Institut du Numérique Responsable), Aeonics' talk recalls the strong link between the Planet, People and Prosperity in the IT ecosystem. This session allows you to quickly obtain the information necessary to make educated technological choices according to the priorities of your business.
Le plague of dependencies
Heavy and complex frameworks, multiple dependencies, unidentified contributors, where to place the cursor between your needs and a potential solution ?
Proof by example: a widespread solution shining with attractive characteristics thanks to various functionalities. Meanwhile, looking deeper into the solution and its component reveals its heterogeneous construction that embeds more than 300 dependencies. Far from an isolated case, the problem of uncontrolled dependencies is a real issue for digital sobriety ...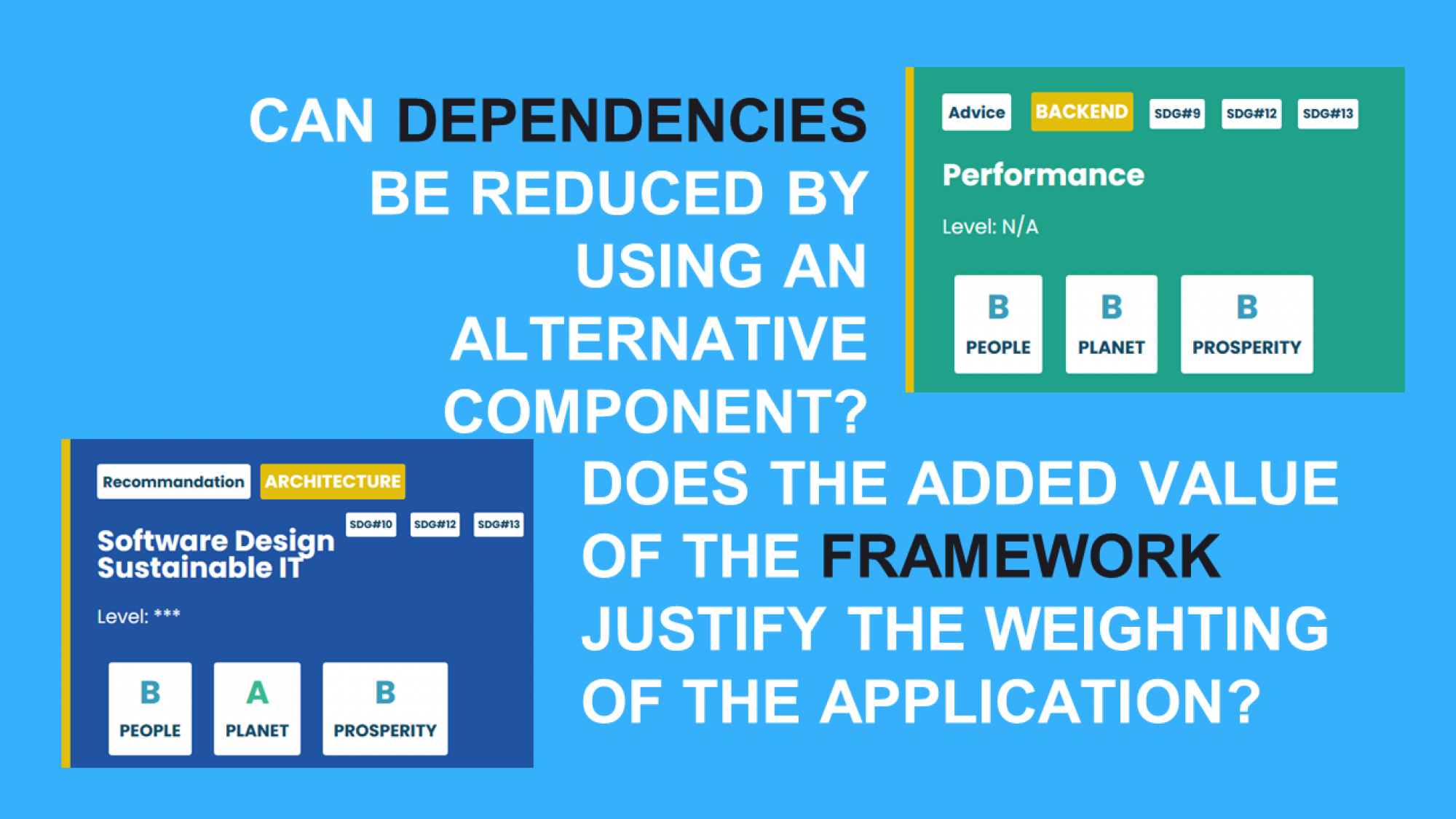 Human vs Machine
Machines have the ability to run 24/7, but in reality, the need for processing power will rise during peak hours. The system must be able to handle these rises in order to avoid downtime. On the other hand, there are also off-peak hours when the system is almost inactive.
Rather than increasing and then decreasing hardware resources to address this issue, the Aeonics software is able to distribute the load continuously over time.
The best energy saving is the one you don't use at all. Humans keep a central position in the technological choices that will determine how your system behaves.
This feedback based on real life cases allows you to become aware of the principles of eco-design applied to software and the questions to ask before starting any IT project.
More info:
- Institute for Sustainable IT
- Institut du Numérique Responsable
- SICT - Doctoral Summer School